Christians for Social Action
Evangelicals for Social Action had a problem. A key part of its name had become associated with uncritical thinking that was the precise opposite of the organization's roots. It was time for a name change, a rebrand and a new website to boot.
Rebrand and website redesign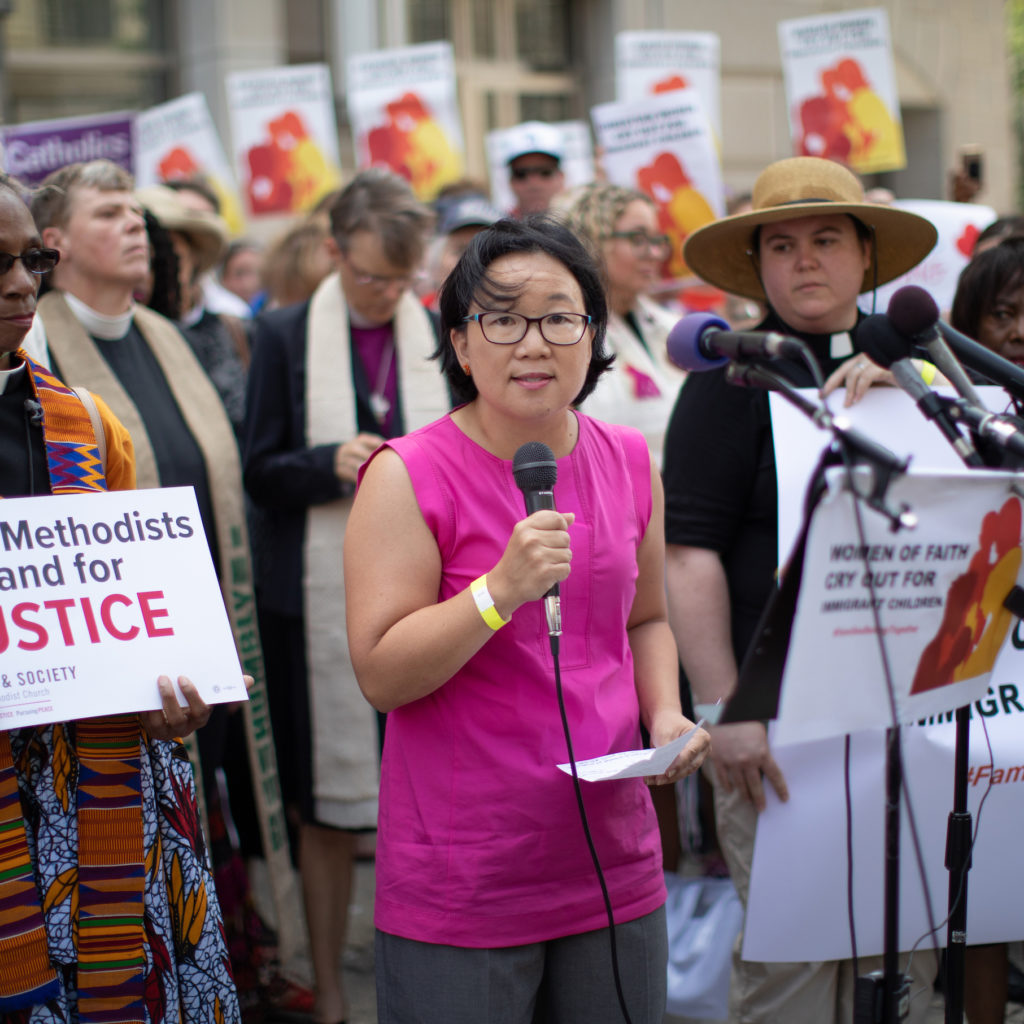 Evangelicals for Social Action (ESA) came to Dayspring at a critical time in its history. Nikki Toyama-Szeto, ESA's new executive director, took on the role after a stint at the International Justice Mission leading its educational initiative, IJM Institute. At IJM, she had engaged Dayspring's custom software development services to create a text messaging platform for field staff.
As she relayed at the time, whenever she entered a new organization, Nikki always considered how Dayspring might fit into the picture.
ESA was birthed in the 70's by a group that was convinced that being Christian and being deeply concerned for social justice were not antithetical but instead intimately interdependent. Its name at the time was provocative and stimulating, simultaneously articulating theological and social commitments.
Four decades after ESA's founding, the word "evangelical" had become identified with a particular political bent. Its name, which had described the organization's unique brand of thoughtful scholar-activism, was increasingly associated with an unthinking conformity to conservative electoral politics.
It was time for a new name (Christians for Social Action) and brand. And a redesign of the organization's website–a destination site with a back catalog of thousands of articles and hundreds of events–would be next.
First, the brand…
Following a preliminary audit of ESA's brand marks and website, our brand design team proposed a process that would lead to a brand identity system–a family of related brands–to cover both a new identity for the overall organization as well as related sub-identities for ESA's cornerstone programs, Oriented to Love and the Racial Justice Institute.
During the Discovery phase, we conducted further design audits and researched the brand identity systems of related organizations while taking into account visual trends and opportunities. The team landed on "Christians for Social Action" as the organization's new name, conserving the brand equity in the existing name. The name would shed the liability of the overly-politicized "evangelical" label while retaining the organization's core theological commitments of historic Christianity.
The Design phase then consisted of conceptual development that fleshed out exploratory doodles, paying attention to form, scale and typography, and ultimately led to three brand identity systems. At one of the design reviews, Nikki identified the logo that Dayspring created as "worth a million bucks".
The final brand system was delivered with a parent brand that utilized the positive and negative space of the letterforms to emphasize the interdependence of orthodox Christian convictions and social action–with a nod to common renderings of the Trinity knot, or triquetra, one of the earliest symbols of Christianity. The parent brand connects organically and flexibly with the child brand marks providing a visual cohesiveness that continues to offer opportunities for future programs of CSA.
…and then the website.
Having met the brand design challenge, we turned our attention to CSA's website. The existing website had a huge catalog of articles accumulated over years. And the site's organization and navigation had not kept pace with its growth.
Our web design team analyzed all of the content and CSA's organizational goals, and clarified that, in addition to CSA's identified programs, CSA's primary efforts revolved around shifting people's perspectives and supporting advocacy. CSA, with its vast library of articles, could be perceived as a resource hub. But resource hubs are passive by nature, only as good as what the user searches for. This went against what CSA aspires to be, with the word Action in its name.
We instead recommended that CSA organize its online presence into "initiatives" that actively draw attention to a changing set of issues with current relevance through offerings curated from CSA's existing resource library plus events/activities made specifically for these initiatives.
Initiatives serve as a storefront laid out to help direct audiences to sections that interest them most. Meanwhile, the warehouse that is the full Library of articles is open to visitors, allowing free access to those who want to curate their own experiences. Finally, CSA's Programs continue to offer visitors a deep dive into events, experiences, and resources organized by particular CSA team members.
We provided page templates to house the new conceptual architecture, on-brand visual design and layouts, and guidance to CSA as they migrated core content from the old site to the new one. Salsa–CSA's event registration, donation and CRM platform–was integrated with the new site. And an analytics implementation gives CSA the ability to see how audiences are interacting with the site, thus guiding continuous improvement.


"Thank you all for your amazing work. Thanks Ed, James, and Janet for making the brand look so good. It's exciting to share! And James the 'invention' of the initiatives is genius! Thanks Jason, Janet, and Jonathan for making the website so amazing. It's a joy to work in the resource library. Really appreciate the excellent work."