Automate your workflows. Improve collaboration. Analyze reams of data. Or build something never-before-seen. Whatever your vision, our custom software developers can build it—from concept to blueprint to software.
years' average staff experience
in e-commerce transactions
When coding just about anything is possible, building exactly what you need can be a tricky thing. That's why the defining feature of Dayspring's software development partnerships is our ability to understand your needs and build custom software that actually works for you. At every stage of the project, our goal is to ensure all facets of the software—from visual design to user flows to the underlying technology—coalesce to help you meet your goal. That all starts with understanding you, your organization, and your vision.
A clear view of true north
Though it's tempting to start coding straightaway, we believe in the importance of taking the time to understand your underlying needs and accurately assess the big picture. The payoffs of this early time investment are a smart blueprint and sound project plan. It also gives us the opportunity to question assumptions and offer suggestions that might modify your goal for the better. What is your organization's capacity for supporting the software? How do you envision your organization growing over the short-, mid-, and long-term? The result is a clear view of the destination: custom software made for you that is tailored, scalable, and future-ready.
Need a mobile app?
Our expertise across iOS, Android, and full-stack Web development means that we go as deep as you need. Our mobile team can:
Consult on an app strategy.
Articulate your concept with wireframes and working prototypes.
Perform in-the-wild user testing to validate the direction or course-correct.
Design beautiful, visually engaging user interfaces that people will love.
Guide you through the process of publishing your app.
Meaningful design
Design plays the critical role of ensuring that your software is intuitive and usable. Dayspring's UX and UI experts work towards a visually rich and intuitive interface. Mockups and functional wireframes that you test drive allow us to iterate quickly for rapid improvement. Meanwhile, our visual designers ensure that your brand is seamlessly interwoven into every screen (or if your organization is just getting started and doesn't have a brand identity yet, consider our brand design service). After all, design isn't only about making things look beautiful. Design is most meaningful when it reflects your brand, resonates with users, and guides them through the experience.
Prudent technology
One of the most important app development decisions involves the selection of the technology stack. A wise choice here makes all the difference in terms of future ROI. We help you select a stable and flexible technology stack for your frontend, backend, integration technologies, and deployment environments. Our deep experience can help you arrive at the foundation that best fits with your internal organizational environment and capabilities–and how you're positioned to grow.
Web apps we've engineered include:
Scientific visualization platforms
Two-sided marketplaces
Play-call analysis tools
Custom product configurators
Custom web apps with Salesforce integration
Custom e-commerce platforms
Apps with hundreds of millions of rows of data
Dynamic user interfaces for complex tasks
Web services & back-office integration
New technology is not always better. When yesterday's promising technologies fade away, users of those technologies incur significant costs migrating to different platforms. Oftentimes, newer software development studios gravitate towards the trendy technologies their programmers encountered in school, but investment in those technologies may not always prove to be sound. Long-standing technologies may not be as hip, but they can still capably and efficiently power your applications. Dayspring developers prudently select proven technologies that have successfully evolved while also adopting the best of the new advances.
What's more, Dayspring engineers apply veteran insight and experience to the unseen-but-essential issues of either web app or mobile app development. We capably address critical areas such as scalability, third-party integrations, data security, responsiveness, browser compatibility, and device compatibility.
Experienced partnership
At Dayspring, partnership means that we design and build with your best interest in mind. We don't outsource parts of your project without your knowledge or engage in cost-cutting shortcuts. Instead, we have an in-house team of veterans envision and engineer solutions as a cohesive whole, rather than as a collection of parts with contributions from multiple companies. What's more, we work in a way that gives you flexibility and options for future change and growth, even if you plan to bring development in-house down the road. The result has been more robust software for our clients and single engagements that have become long-term partnerships—decades in many cases.
"Hey team, we have a winner! Great excitement and widespread affirmation that we have a fantastic tool. My Team Shop has created substantial new business opportunities."
Featured software development projects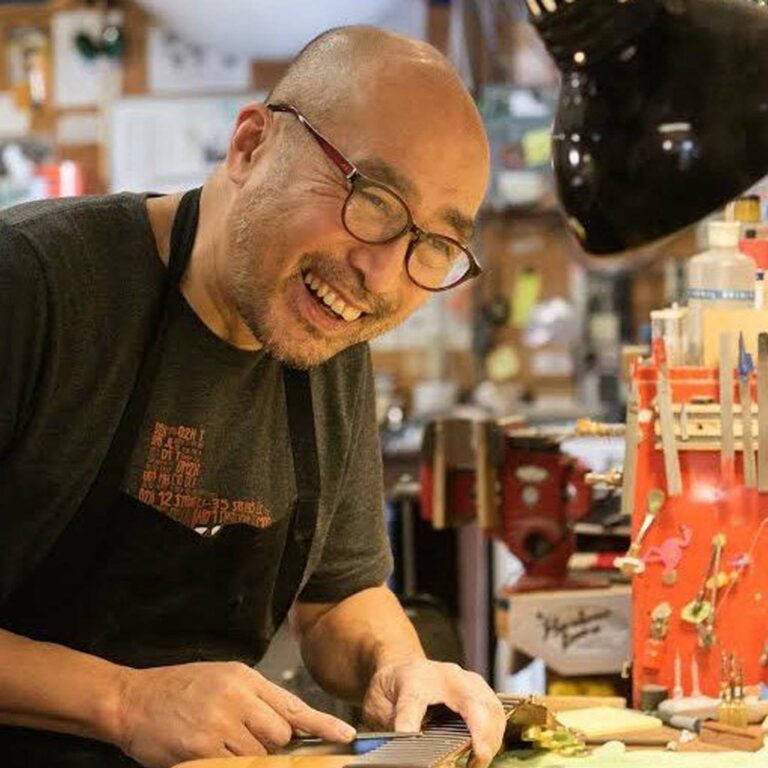 Portfolio As a decades-old distributor both in-person and online, Gryphon Stringed Instruments needed reliable and maintainable software in order to maintain and unify their point