With its clinician-matching platform built by Dayspring, Matchwell tackles the issue of healthcare staffing to help alleviate the strain on our healthcare system.
MVP for a healthcare startup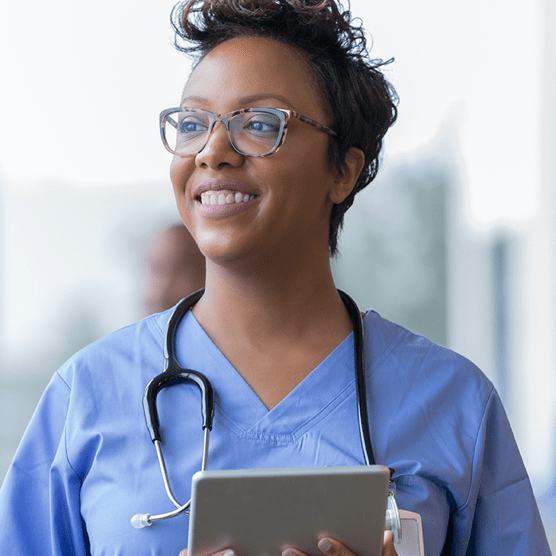 Matchwell was founded by Robert Crowe and Suzanne Masino, two veterans of the healthcare staffing industry. They had a clear vision: solve the massive staffing problem in America's healthcare system by making the whole process more transparent and more efficient. Think Airbnb for hospital staffing.
Matchwell had a plan: build a platform to allow nurses and facilities to connect seamlessly and transparently, eliminating the inefficiencies of the recruiter middleman. This platform would lower facility staffing costs and increase clinician wages—at the same time.
US healthcare facilities currently find themselves with over 500,000 vacant nursing positions, and with an aging nursing workforce nearing retirement, this problem is poised to only get worse over time. Who will fill these empty shifts? True, there's a scarcity of qualified nurses. Compounding the problem, though, are the barriers that the current staffing process puts up. Many nurses and even retired nurses would be glad to work additional shifts—if the process could be made better.
Currently, staffing healthcare positions is a big business where expensive and inefficient staffing agencies hold all the power. Many nurses are not interested in finding work through a staffing agency due to the bureaucracy, lack of flexibility, and the inability to control when they work. Likewise, on the facility end, healthcare facilities also suffer under the staffing agencies, paying premium prices to agencies who can't fill enough shifts and pocket too much of the money.
It's time for some much needed disruption!
Enter Matchwell, a revolutionary online marketplace that bypasses the high costs of staffing agencies and directly connects nurses to the facilities that need them, reducing costs and increasing efficiency and transparency, and providing a better experience for nurses.
Matchwell needed a technology partner to build their platform, to turn their vision into a reality.
This partner would understand their vision, help build a business scale plan, make needed architectural decisions, and assist in choosing the right technologies for each piece of the platform. This partner would also build the core platform and continue to enhance and develop it as the Matchwell platform grew and developed. Enter Dayspring—the perfect match.
Angular
Symfony
Postgres
Heroku Connect
Twilio Prog. Chat
Twilio Prog. SMS
Sparkpost
Campaign Monitor
Drift's smart chatbot
Ambassador
Dayspring took Matchwell's vision and dove right in.
Discovery
First, a series of Discover conversations assessed the overall business context and ensured we were all on the same page for Matchwell's business scale plan. With that solidly understood, the Dayspring consulting team identified architectural options that would support a top-quality user experience, robust uptime, and future growth. In addition, Dayspring evaluated the licensing and third-party software cost implications of the various architectural choices, providing a high-level grid of options as well as detailed analysis of pros and cons.
User Experience
Next, a 14-week Design cycle started with visualizing user flows and ended with the production of a detailed prototype. This prototype enabled the Matchwell team to virtually test drive the end-to-end platform experience, from a facility posting an opening to a nurse submitting a timecard for approval, and everything in between. Along the way, Dayspring's team offered feedback, insight, and suggestions on Matchwell's original spec–offering alternatives, pushing for clarity on things that were still fuzzy, and validating for buildability.
Dayspring also managed a full user testing cycle of both facility and nursing users to get early feedback on the prototype. Dayspring led the end-to-end testing process, complete with recruiting participants, scripting scenarios, recording sessions, and summarizing key learnings for incorporation back into the design prototypes.
The engineering team then built single-page apps for both facilities and nurses that synchronize to Salesforce on the backend, providing the right interface and user customizability for the three types of users: nursing managers at facilities, the nurses themselves, and Matchwell's core team of credentialing experts.
To facilitate easy conversations between nurses and the facilities looking to hire them, Dayspring integrated Twilio Programmable Chat for an in-app chat experience. A complete set of on-brand email and SMS notifications was built out to ensure that both sides stay on the same virtual page from start to finish.
The platform as built is connected to its Salesforce backend via real-time synchronization with Heroku Connect, allowing the end user-facing frontend to remain up even in the event the Salesforce platform is inaccessible. And Heroku dyno technology allows for the platform to dynamically scale with usage.
Finally, Dayspring also built out a WordPress website to support Matchwell's ability to get the message out to all the nurses and facilities to participate in transforming the industry.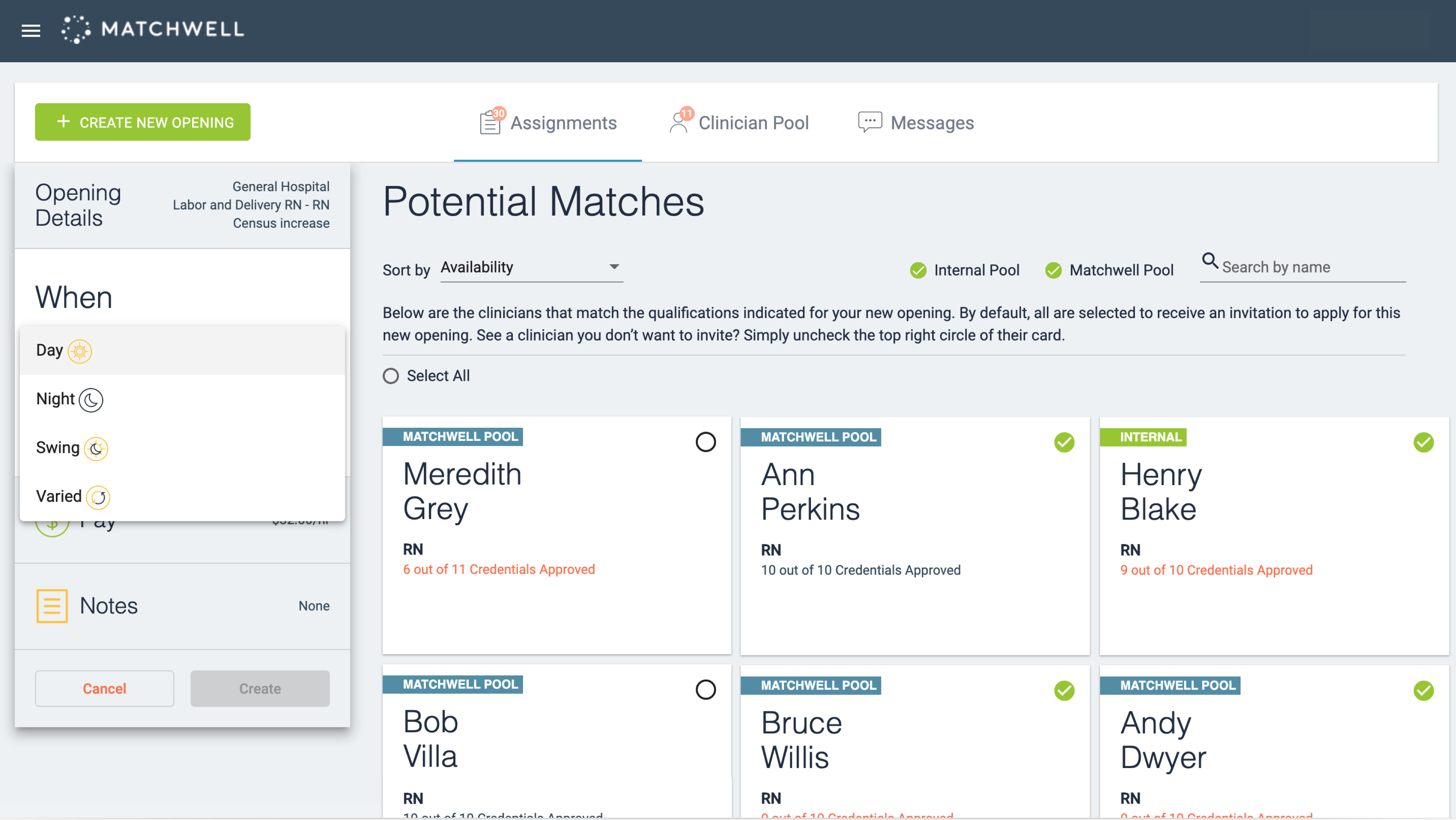 "It is a true privilege to have you as collaborative partners. It's something we talk about frequently here at Matchwell. Just this week Suzanne and I… spoke at length about how important the Dayspring relationship is to Matchwell."
"What a pleasure it has been to partner with Matchwell! Rob, Suzanne, and their team have vision, experience, a drive for excellence, and a deep commitment to the common good – a rare combination. We're so glad to be a part of Matchwell's important work."