As a newly formed organization with a vision of having an impact at a national scale, Fund for Shared Insight would go through rapid change in its first years. They needed a website design partner who could march with them in lockstep.
Website design iterations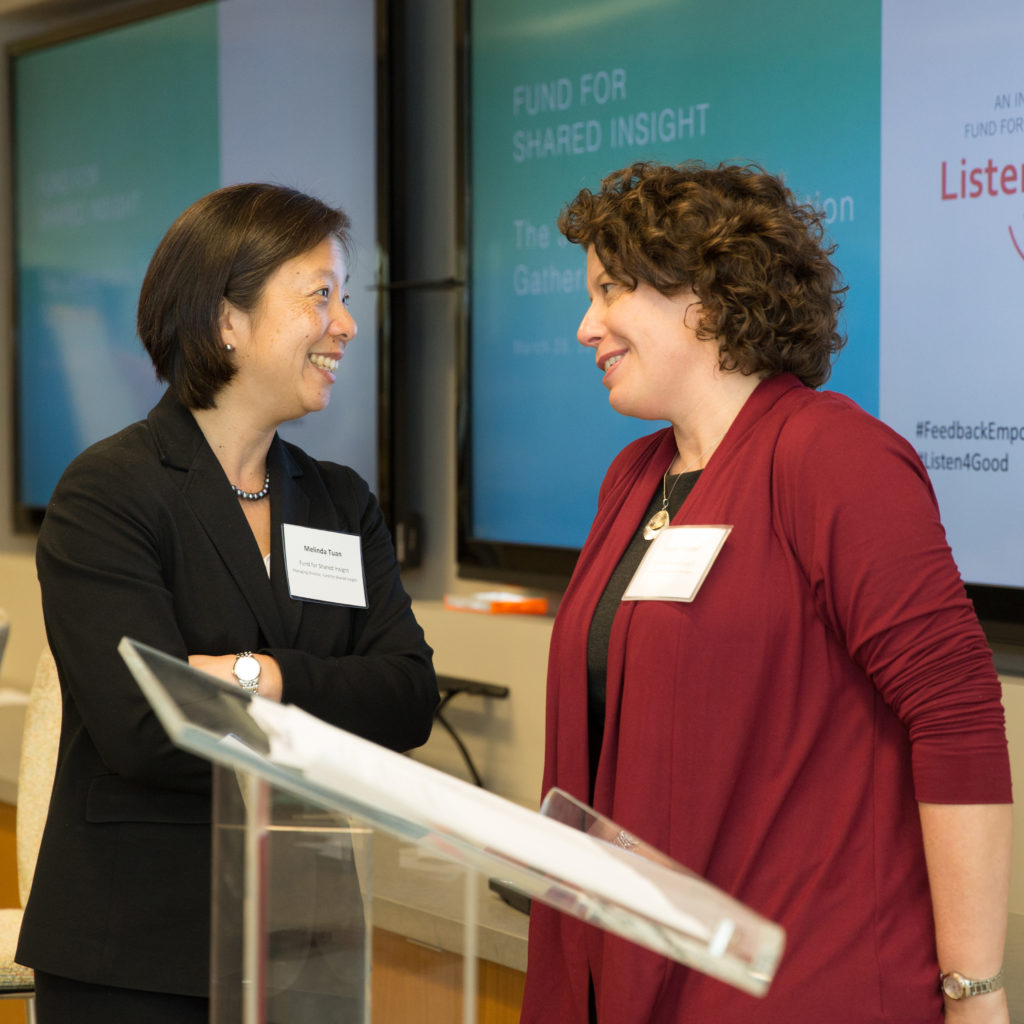 Although Dayspring did not officially begin to work with Shared Insight until 2014, our relationship with key team members had actually been forged over a decade before, through work done for REDF, one of Dayspring's earliest clients. This familiarity and rapport meant we could skip the introductions and dive straight into the work, which was key considering the aggressive timeline we had laid to help the client launch their new brand and website. Today, Shared Insight engages some of the largest foundations in the country and hundreds of nonprofits in every category to ensure that the voices of those they serve are heard and empowered.
From the outset, there was never a single challenge, a single project. Dayspring's challenge was to continually respond to the changing needs of the client organization as it launched, learned, and expanded. In the beginning, Shared Insight needed a brand identity and a simple website to launch quickly. After early successes and growth of activities in the first few years, it became clear that a more robust website was needed to properly serve the greater demands being placed on it. Since then, the client's needs have continued to evolve and so, too, has our challenge.
WordPress
Google Maps Platform
At the launch of their first website, Shared Insight didn't have a lot of content to display or complex functionality requirements. They just needed to establish an online presence with a few key messages and some basic facts to get started. This modest scale allowed us to build the website on Squarespace, using custom design elements that were extended from a brand identity system Dayspring had developed around the same time.
As Shared Insight's work expanded in its early years, so too did their connections with foundations and nonprofits. Dayspring had been tasked with maintaining their website and making incremental changes, but after a few years it became clear that the website needed to work harder to support Shared Insight's expanding activities and relationships. The original Squarespace website needed an overhaul. We reconsidered the content and site architecture, updated the design using a library of images that grew over the course of their early work, and imagined new functionality that would enrich the website experience. Now built on WordPress, the new website featured a customized homepage and an interactive map of every foundation and nonprofit involved in Shared Insight's work.
Since then, Dayspring's web site designers have continued to make updates, both large and small. As their partner, Dayspring's aim is to ensure that the website works for Shared Insight and their audience today, tomorrow, and well into the future.
"I am over the moon with the quality of their work and their incredibly responsive, highly-detail oriented, and collaborative approach."