A Guide to the Implementation Process
Salesforce is the leading CRM for nonprofits, providing functionality for fundraising, marketing, events, programs, and more. But how does Salesforce implementation work for a small budget nonprofit?
Here at Dayspring, our Salesforce consulting team loves to work with nonprofits, both big and small. From our extensive experience, we have written a helpful guide for small nonprofits as they consider moving to Salesforce.
In this guide we detail the unique challenges that small nonprofits face as they use Salesforce, but also name ways that Salesforce can make a nonprofit more efficient and effective.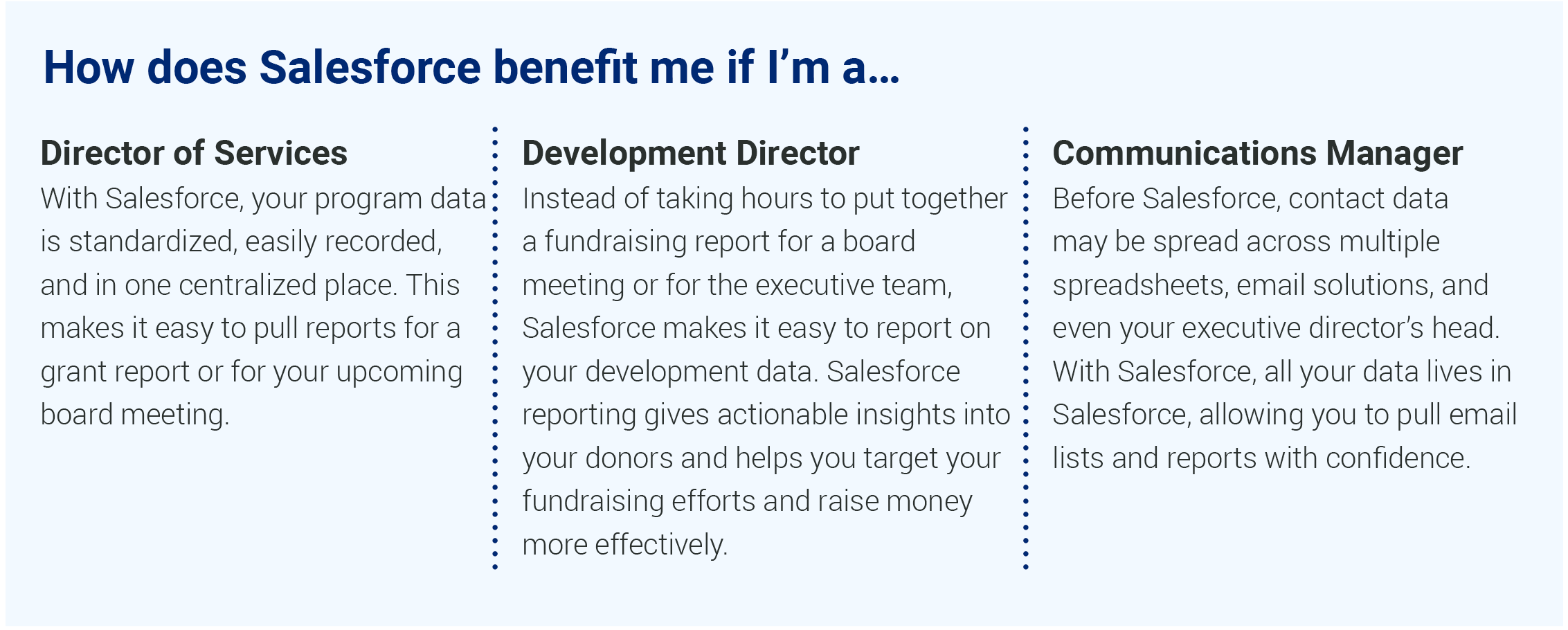 Whether your nonprofit is just considering Salesforce or you've been using Salesforce for years, there will be something for you in this resource.